The Doubtful Commentary
The screening will presented by Yves-Marie Mahé, movie maker. He has chosen a selection of movies about the voice-over in films.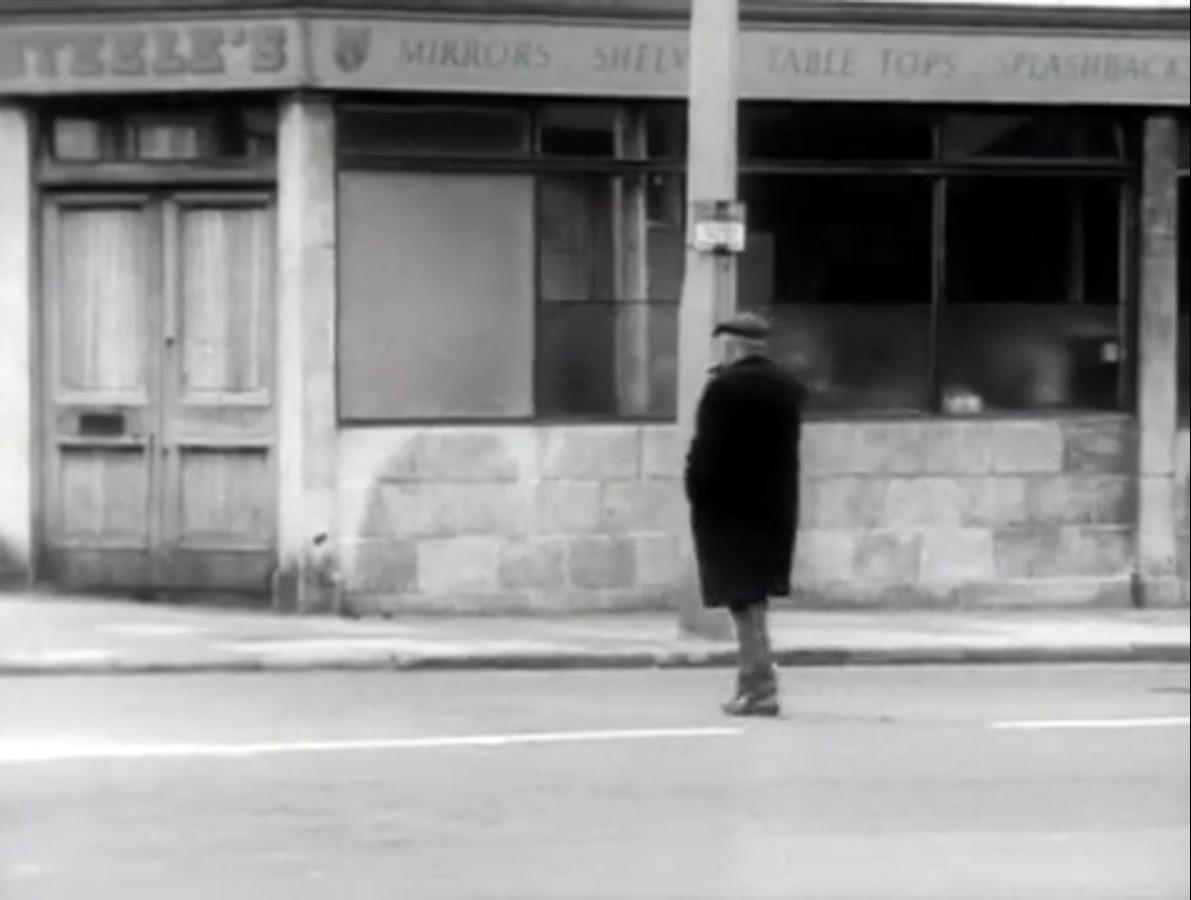 DR
Screening about the manipulating voice-over, either when it changes the picture's meaning as in Chris Maker's movie or it gives credit to a fiction presented as a documentary. In the past, the manipulating and demiurge voice-over was the best tool for propaganda. It is nowadays rare, Frederick Wiseman being an exception, to see a documentary without a commentary that does not tell what to think. Images in theses movies do no express anything and the commentary makes them more radiophonic than visual. For this screening, the chosen films highlight this phenomena by caricaturing it in order to denounce it.

+ projected movies +
(total duration : 73 min)
LETTRE DE SIBÉRIE, Chris Marker (1957, 1 min 46 extract). A movie shot is described three times, through three kinds of commentary.
THE GIRL CHEWING GUM, John Smith (1976, 12 min). "An authoritative voice seems to direct the action of a busy London street. While the instructions are becoming increasingly absurd and fanciful, we realize that the supposed director is fictional ; he only describes, he does not prescribe the events unfolding in front of him " A.L. Rees.
NY - THE LOST CIVILIZATION (to be confirmed), Dylan McNeil (1996, 18 min). An anthropological study of a strange and familiar city.
TERRORISMA, Daniel Klein (1999, 4 min). A Super 8 family film with a conspirationist voice-over added.
L'EXAMEN, 13ÈME DOCUMENT INTERDIT, Jean-Teddy Fillipe (2010, 19 min). The 13th forbidden document is entitled "The Review". Who had set the issue? What was the jury? What was the "diploma" expected? To who, these 110 coils painstakingly annotated were intended? Who saw them before their existence was revealed? Which kind of review was it really?
FOIX, Luc Moullet (1994, 13 min 20). As its name suggests, it is a document about Foix, the cheesiest city in France, according to the author.
RESTER MINCE GRÂCE À BÉBÉ, Fabien Rennet (2009, 4 min 30). Hijacking of a documentary in 1989 funded by the Ministry of Culture and the Ministry of Foreign Affairs, Igor Tcharkovsky or the impossible dream, a method of childcare supported by the Church of Scientology of Leningrad.

+ date +
Monday 6th May
+ time +
8pm - doors open at 7:30pm
+ free entry +
Bar & light meals served