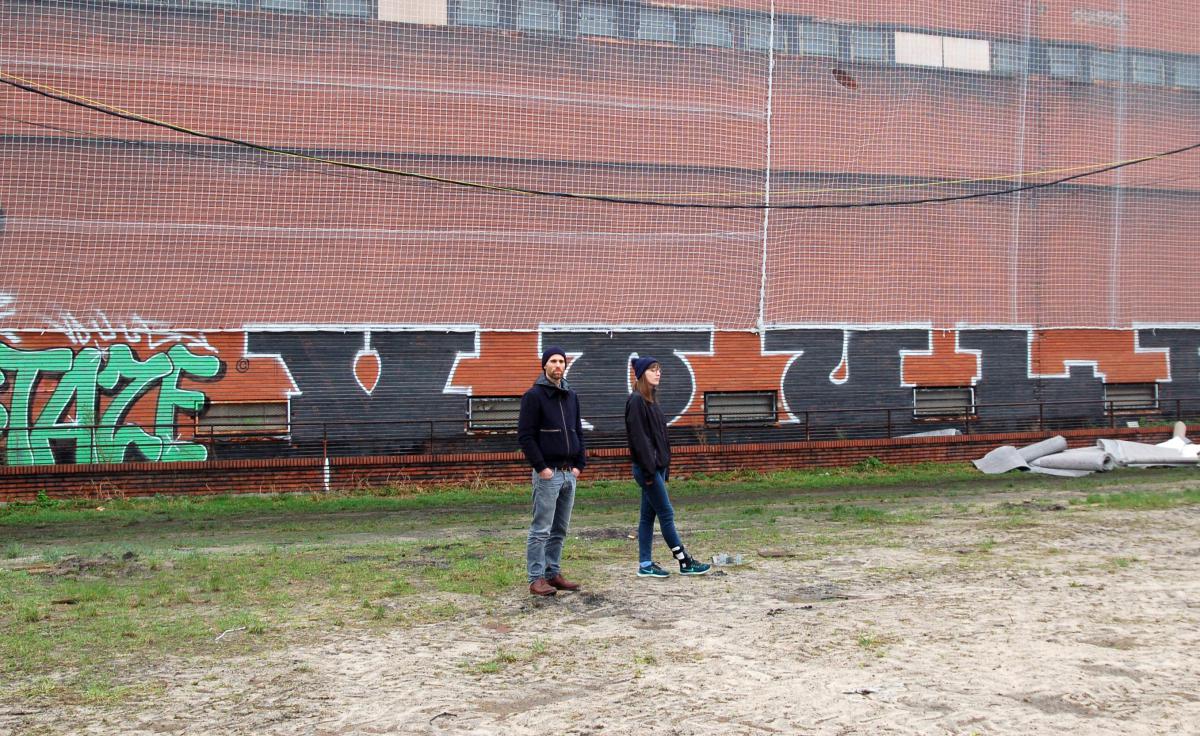 CALENDAR OF PUBLICATIONS
________________________________________

RÉMY HÉRITIER : Link the traces (introduction)
[ from Monday 2nd to Saturday 14th April 2018 ]
With the participation of the dancers Nuno Bizarro, Madeleine Fournier, Sonia Garcia and Anne Lenglet
First publication: Saturday 14th April 2018 at 4:00 pm
With the contribution of Julie Perrin, research dancer


SAMIRA AHMADI GHOTBI : The Trace
[ from Tuesday 9th to Friday 27th April 2018 ]
Second publication: Friday 4th May 2018 at 7:00 pm
With the contribution of Annalisa Bertoni, researcher in literature

JULIEN BERBERAT : The Relative Space
[ from Monday 23rd April to Friday 11th May 2018 ]
Third publication: Friday 11th May 2018 at 7:00 pm
With the contribution of Romain Bigé, philosopher and research dancer

MARCELLINE DELBECQ : The Witness
[ from Monday 7th to Friday 25th May 2018 ]
Fourth publication: Friday 25th May 2018 at 8:30 pm
With the contribution of Adrien Genoudet, film director, writer and researcher in history
This presentation will exceptionnally take place at Les Laboratoires d'Aubervilliers (41 rue Lecuyer - Aubervilliers)

SÉBASTIEN ROUX : The Landmark
[ from Monday 28th May to Friday 15th June 2018 ]
Fifth publication: Thursday 14th June 2018 at 7:00 pm
With the contribution of Daniele Balit, art historian et exhibition curator


LA TIERCE : The Threshold
[ from Monday 11th to Friday 29th June 2018 ]
Sixth publication: Friday 29th June 2018 at 9:00 pm
With the contribution of François Jullien, philosopher and sinologist
__________________________


A film made by the director Mehdi Ackermann throughout the project will constitute a living archive of L'usage du terrain.
The film will be presented at Les Laboratoires in September 2018.
__________________________
All the publications will take place at the Sadi-Carnot Stadium in Pantin.
Sadi-Carnot Stadium
49 avenue Général Leclerc
93500 Pantin
RER E Pantin, Bus 170 / 249 stop Mairie de Pantin
The Sadi-Carnot Stadium will be open to the public during the residency periods.


An exhibition of the documentation will be presented at
Les Laboratoires d'Aubervilliers from 3rd April to the 29th June 2018
This visibility will link the «making of» and the archive, and will incite and invite the public to go to the Stadium to see the work in progress and to meet the protagonists.
Les Laboratoires d'Aubervilliers
41 rue Lécuyer
93300 Aubervilliers
Underground - ligne 7 to Aubervilliers Pantin Quatre-Chemins
Bus 170 / 150 / 249 to Quatre-Chemins République
Les Laboratoires d'Aubervilliers are open to the public
from Monday to Friday, from 10:30 am to 5:00 pm
__________________________
FREE ENTRANCE ON BOTH PLACE

__________________________
This project is hold by Les Laboratoires d'Aubervilliers and by the compagny GBOD! (supported by the DRAC Hauts-de-France).
It is supported by the City of Pantin, the National Center of Dance (Centre national de la danse - Aide à la recherche et au patrimoine en danse), the Conseil départemental de la Seine-Saint-Denis and by the Fonds de Soutien à l'Innovation et à la Recherche d'Arcadi Île-de-France.
images _ all rights reserved