Les Laboratoires d'Aubervilliers are dedicated to creativity in all its forms, with a special emphasis on dance and the visual arts. This is a venue for experimentation in the kinds of ventures it welcomes – especially projects and research by artists in residence; for specific kinds of interaction with the public; and for challenging and renewing artistic forms. Les Laboratoires are also committed at the local, départemental, national and international levels, with networking and public outreach as ongoing concerns.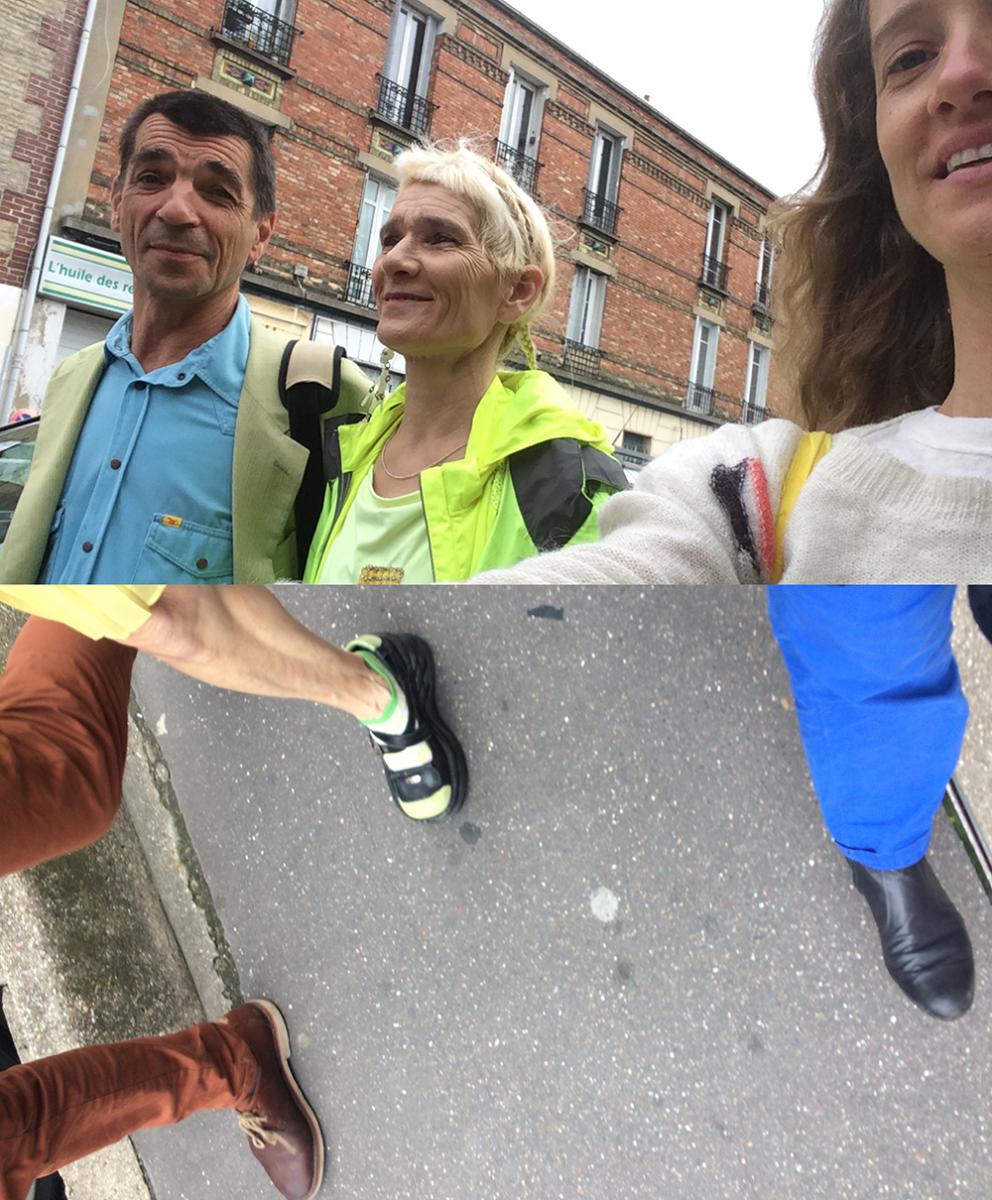 Beginning on 1st January 2019 Les Laboratoires d'Aubervilliers will be directed by Margot Videcoq, Pascale Murtin and François Hiffler.
A call for candidates was issued in March 2018 and the Les Laboratoires d'Aubervilliers board of directors – after consultation with representatives of the Municipality of Aubervilliers, the Seine-Saint-Denis département, the Ile-de-France Region and the Ile-de-France Cultural Affairs Office (DRAC) – chose Margot Videcoq, Pascale Murtin and François Hiffler.
In accordance with the Laboratoires' articles of association, the choice went to a collegial system of artists and/or curators, the term of office being three years.
The project proposed for Les Laboratoires d'Aubervilliers by Margot Videcoq, Pascale Murtin and François Hiffler is underpinned by their experience and by distinctive personal practices transcending the standard categories and disciplines. It is founded on experimental approaches aimed at a host of "rendezvous" in which artistic form and content give context, targeting and reception a key role in the exhibitions, events, residencies and explorations that provide an overall structure. This will lead to new and different ways of addressing the public, with a view to more effectively challenging and mobilising the audience in and around Aubervilliers.
The Laboratoires d'Aubervilliers board of directors wishes to express its gratitude to Alexandra Baudelot, Dora García and Mathilde Villeneuve, who for the last six years have directed Les Laboratoires and emphasised different modes of sharing skills and practices as means of making their art project an integral part of the local scene. They have also made a significant contribution to establishing Les Laboratoires as a locus of collective, multidisciplinary experiments closely connected to current political and social issues via its local and international networks.
 _____________________
My name is François HIFFLER. I began studying dance at age 18, but stopped in 1982 when I joined forces with Pascale Murtin and we founded the duo Grand Magasin. With "rare et bon marché" ("scarce and cheap") as our battle cry, we gave up all physical training and, to a large extent, research. Guided solely by our intuition, we set out to put on the kinds of shows we would have dreamed of going to. Since then we've come up with forty-odd plays and other items we describe as infradisciplinary because they can't be called disciplines in any normal sense.
My name is Pascale Murtin. At age 18 I decided on a career as a dancer, but backed out in 1982 when I met François Hiffler and we founded Grand Magasin. Under this title we've performed some forty works, written in tandem for at least two voices: a mix of theatre, sound poetry and performance that doesn't fit into any of the official categories.
Margot Videcoq studied Modern Literature, then trained in the performing arts in Brazil and contemporary dance at Université Paris 8 and CNDC in Angers. She has worked with Latifa Laâbissi as administrator and co-director of the Extension Sauvage festival in Brittany; programmed performances accompanying the Black Atlantic by Nancy Cunard exhibition at the Musée du Quai Branly in Paris; and set up the Biennale du Divers with David Sanson at the Collège des Bernardins, also in Paris. She has also advised on projects for artists including Grand Magasin, Volmir Cordeiro, Yvonne Rainer, Martine Pisani, Pauline Le Boulba and Mélissa Laveaux, and in 2017–2018 took part in the Ateliers des Horizons ("Horizon Workshops") at the Magasin des Horizons/Cnac Grenoble.