From 21st to 25th October 2013, 10h-18h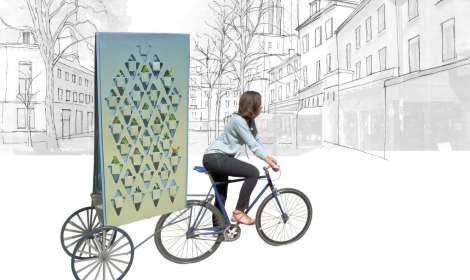 From October 21st to 25th, designer Marilou Lantieri proposes a workshop open to all. "La Glaneuse" is a urban dispositive, built from a bicycle, in order to distribute seeds and plants all over the city. Its purpose is to take the garden out of Les Laboratoires, to create a (moving) link with the city. This mobile device arouses curiosity among inhabitants, and create links between them and La Semeuse.
We wish here to thank members of the association Cyclofficine (20ème) for their participation, their donations and their precious advice.