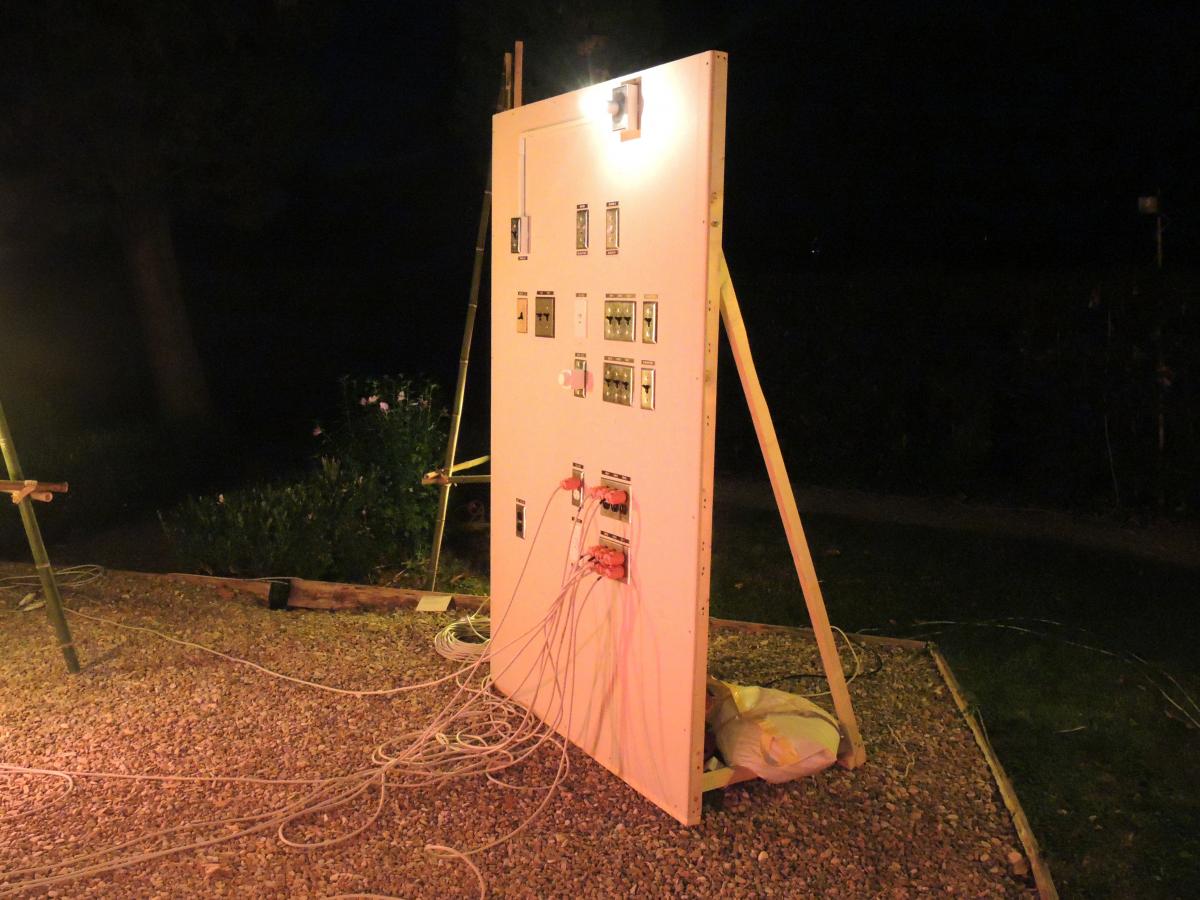 MAIS OU EST L'INFRASTRUCTURE ?
par Nicholas Vargelis
Jeudi 20 et vendredi 21 aout de 14h à 18h  
Jeudi 27 et vendredi 28 aout de 14h à 18h 
Public : à partir de 15 ans
Lieu : Les Laboratoires d'Aubervilliers
Entrée libre mais réservation très conseillée
à m.lapeyrere@leslaboratoires.org
En amont de son exposition Mais où est l'infractructure ? prévue en octobre 2020 aux Laboratoires d'Aubervilliers, Nicholas Vargelis est invité par Les Laboratoires à proposer une série d'ateliers pour les plus de 15 ans à la toute fin de l'été 2020.
L'objectif de ces ateliers est de développer la sensibilité artistique des participant.e.s. Avec Nicholas Vargelis, ils et elles vont créer un objet artistique sous la forme d'une structure et de circuits électriques, s'amuser à fabriquer des ponts, des connexions...
Plus concrètement, l'idée sera de réaliser une série d'oeuvres en utilisant comme point de départ le principe des cimaises en tant support traditionnel d'accrochage des œuvres d'art ... Les cimaises seront détournées de leur fonctionnalité, notamment en incorporant des composants électriques. Grâce à l'utilisation de matériaux simples, disponibles en quincaillerie, seront ainsi ajoutées des prises, interrupteurs et douilles permettant la création d'un système d'éclairage à utiliser avec des ampoules standards. Nous pourrons ainsi explorer les possibles variations de la lumière électrique, tout comme l'appréhender en termes d'intensité, de couleur, de direction et de mouvement. 
Dans un second temps de l'atelier, l'atelier sera aussi l'occasion de construire des lampes que chacun pourra emporter chez soi afin d'explorer ces variations lumineuses dans son environnement domestique.
Parallèlement, nous travaillerons également à la création d'une «partition d'éclairage» afin de rendre visible les thèmes de l'atelier lors d'une activation des cimaises à l'occasion de la soirée publique Mosaïque des Laboratoires le vendredi 2 octobre 2020, intitulée Signes et Signaux.
____________________
_ image _
Nicholas Vargelis, A Theater Without Theater or How to Light the Lights, 2017 - courtesy de l'artiste
____________________


Atelier organisé grâce au soutien de la DRAC Ile-de-France
dans le cadre du programme « Un été culturel en Ile-de-France ».