danse
rencontre
Pauline Le Boulba
Laurent Pichaud
La langue brisée (3)
With Pauline Le Boulba and Laurent Pichaud
Friday 19th May 2017, 8:00 pm
After working for a week at the Laboratoires d'Aubervilliers, Pauline Le Boulba will be presenting La langue brisée, part of her latest opus comprising a trilogy of solos. The idea is to present on stage the way she responds to dance pieces she has seen, and to share her unique relationship with these selected works. She allows herself to move around freely, drawing from other pieces, other encounters and other "ghosts" to understand how she looks at a work and how it looks at her. The source piece becomes a medium for free expression on a number of different discursive and performance-related levels.
For La langue brisée (3), she focuses on Alain Buffard's Dispositif 3.1 (2001) and invites Laurent Pichaud to take part in the evening. They will be presenting their respective approaches in performance formats inspired by the work of other artists : Laurent Pichaud will be exploring how to produce a site-specific piece via the work of Deborah Hay.
Free entrance on reservation at
reservation@leslaboratoires.org or 01 53 56 15 90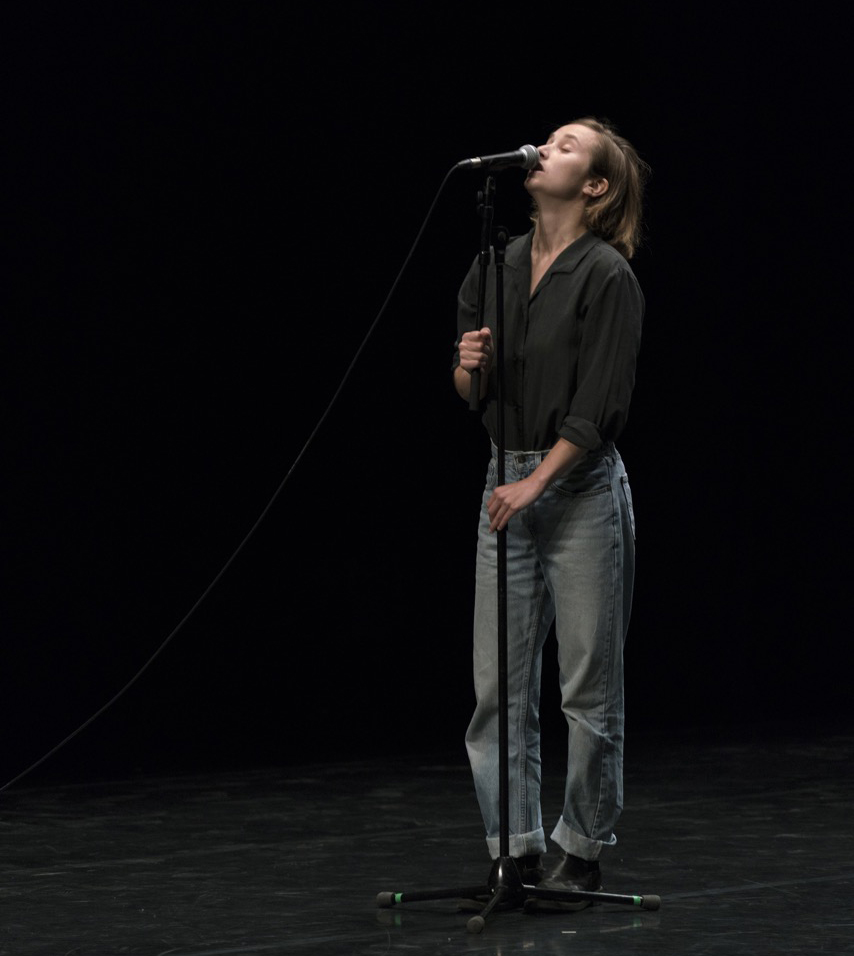 Pauline Le Boulba is an artist and researcher. She has been carrying out research and creative work since October 2013 in the Dance department at Paris 8 University, preparing a thesis entitled "Performer la critique" [Performing Criticism] under the supervision of Isabelle Ginot, for which she received support from Labex Arts H2H (2013-2016). In this context she began a trilogy of solos entitled La langue brisée. The third and last part will be presented in October 2017 at the CND: it takes as its starting point Alain Buffard's Dispositif 3.1 (2001).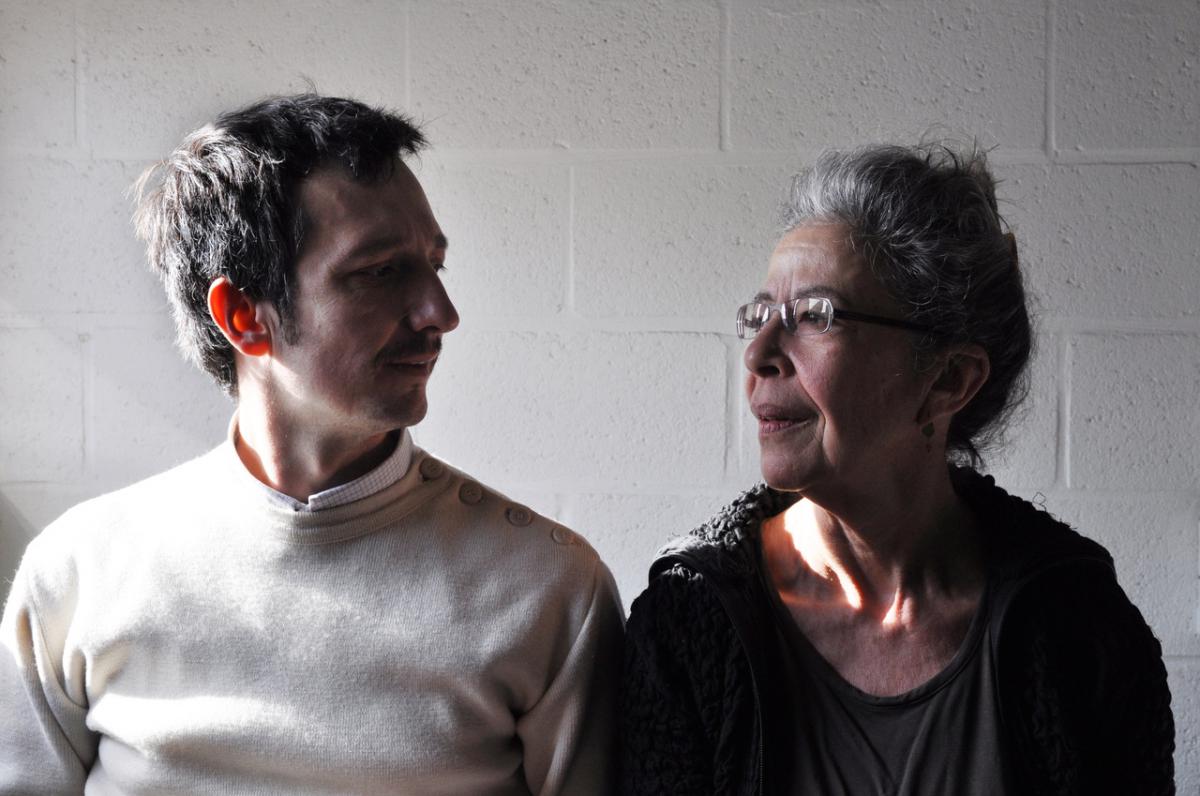 Laurent Pichaud, danseur, chorégraphe et chercheur, se forme à la danse contemporaine dans les années 1990, tout en suivant des études en histoire de l'art, avec un intérêt particulier pour le land art anglais et les questions de mémoires, notamment liées à la shoah. Lors qu'il débute son parcours d'interprète et de chorégraphe dans ces années 90, la danse contemporaine est traversée par une remise en cause du spectacle et de ses codes, l'amenant ainsi à participer pleinement de ces réflexions et expérimentations. Depuis, il n'a jamais cessé de mener avec un même intérêt une double activité de chorégraphe et d'interprète. En tant que chorégraphe, il privilégie les recherches sous le mode des 'consignes' et 'contraintes', toujours en immédiate relation avec le réel environnant de l'interprète. Ce souci du lieu de présentation est devenu peu à peu une constante centrale dans sa démarche — chaque projet est associé à un contexte spécifique, un lieu en lui-même pouvant suffire à définir le sujet d'une pièce. Qu'il s'agisse de lieux de vie 'réelle' ou d'espaces singuliers aménagés, voire d'un théâtre, c'est toujours la globalité de l'espace visuel qui participe de l'écriture. Et le plus souvent on ne saurait en isoler la seule part chorégraphique. Depuis 2005, Laurent Pichaud vit un compagnonnage artistique, personnel et professionnel, auprès de la chorégraphe américaine Deborah Hay. Ancré à même la pratique, cette relation s'est développée au fil du temps sur plusieurs axes. C'est ainsi que, dans le cadre d'une invitation de l'Université de Paris 8, Laurent Pichaud a construit et mené une série de rencontres avec des étudiants de Paris 8, certaines ouvertes au public, autour de ce compagnonage et de la chorégraphe américaine Deborah Hay. Intitulée Performer la recherche : cinq séances sur Deborah Hay et accueilli aux Laboratoires d'Aubervilliers entre les mois de février et mars 2017.