Un institut métaphorique - D'un monde à d'autres 
Questionner les métaphores, dessiner des ouvertures, penser de nouvelles articulations à l'intérieur des pratiques de recherches scientifiques et artistiques.
With Mathilde Chénin, Nicolas Coltice, Uri Hershberg, Fabrizio Li Vigni, Clément Morier, Boris Nordmann, Leïla Perié, Anna Principaud, Claire Ribrault and Goni Shifron.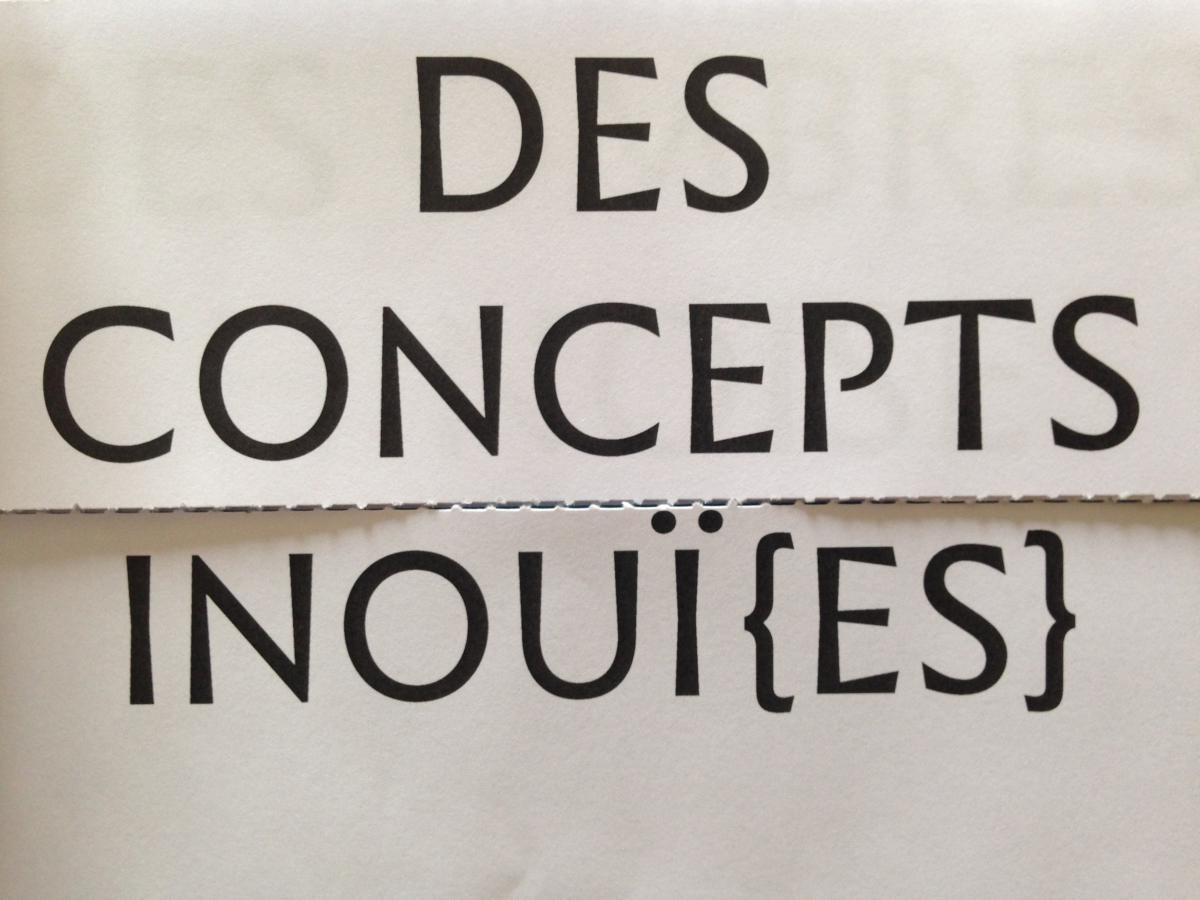 Un institut métaphorique (UIM) is a variable dimensions research group that combines artists, scientists, dancers and researchers that desire to  question the words of science and art, especially the use of metaphors in research practices. On the occasion of workshops or public meetings, UIM proposes to work collectively on languages and research practices. By mixing different forms of experimentation, theoretical, visual, or somatic, UIM intends to put thoughts in motion, build and share tools of critical thought which could be appropriated by other researchers, scientists, artists and public.

« From one world to others »
This project develops a series of three workshops that bring together researchers in arts and sciences, around the use of metaphors in research practices. The project runs from spring 2016 to spring 2018, with the support of the Daniel & Nina Carasso Foundation.
The workshop scheduled at Les Laboratoires d'Aubervilliers, in October 2016, is the first of the trilogy.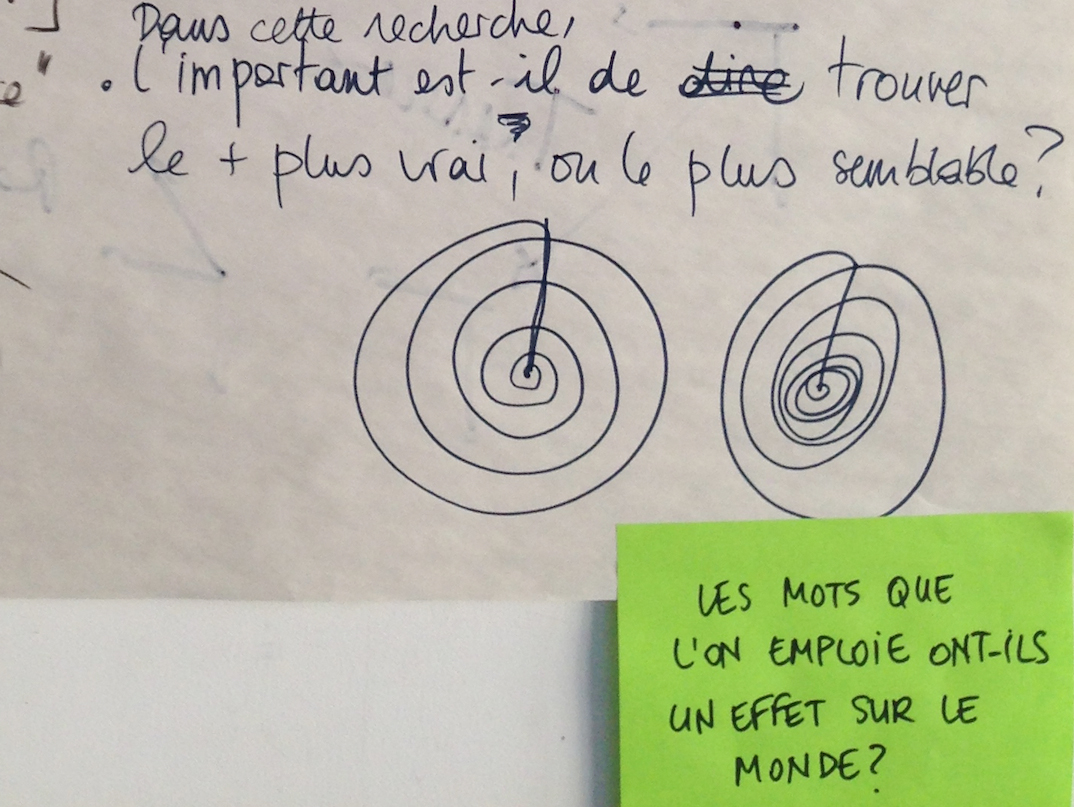 After the founding meeting of UIM in April 2015 about the use in the field of immunology of, metaphors relating to the identity, war, defence, or danger, this workshop hosted by Les Laboratoires d'Aubervilliers will explore another lexical field, the one that accompanies the study of complex systems: what happens when individuals, entities begin to work together, to interact? How do we pass from the unicellular to multicellular, from the individual to the population, from the individual to the collective? Is there a specific memory to these interactions, a memory resulting from the experience of the contact between the entities?
This field of questioning of uses a variety of terms: multi-scale network systems, sets, groups, ecosystems ... Their behaviours is described in terms of organization, self-organization, emergent properties, spontaneous processes . During this workshop, participants will work to identify metaphors at work here, representations conveyed by the words and the way the imaginary interferes in their research practices. How more broadly, those words influence our ways of thinking, study, act in the collective process.
After this workshop UIM invites to a public work session in order to share the tools and materials that have emerged during the meetings and feed our reflexions on ways of being together, collaborate, create forms and knowledge.
This public work session will take place the Laboratoires d'Aubervilliers on Friday 28th October 2016 at 7 p.m.






------------
This project is supported by the Fondation Daniel & Nina Carasso.