On the creation of Labour Power
Lundi 9 janvier 2017, 19h30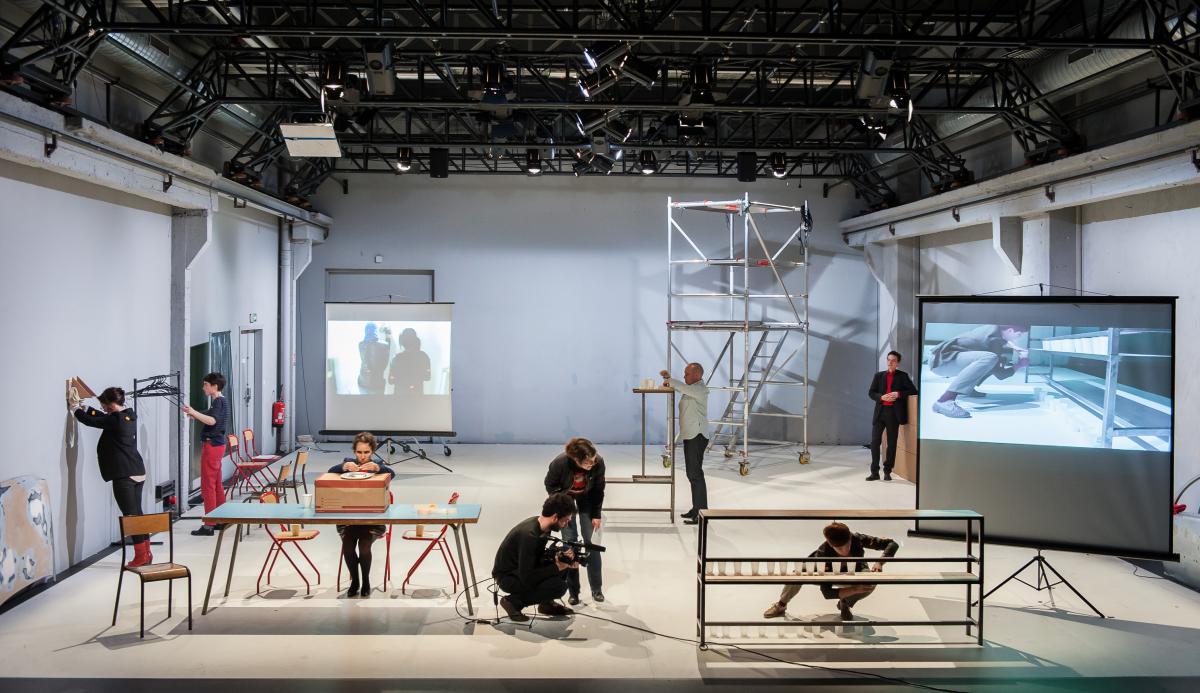 La Chorégraphie du travail #4, performance publique aux Laboratoires le 21 mars 2014 / © Ouidade Soussi-Chiadmi


As they continue to work on their film project Labour Power Plant, interrogating among other things the specificity of the relations shaped by the labour market, Romana Schmalisch and Robert Schlicht have been invited by La Commune to present an audiovisual piece, titled All the Best from Labour Power Plant, based on the film they are working on.
On this occasion, Les Laboratoires d'Aubervilliers will be hosting a lecture which will consider the shaping of their residency project in order to attempt to examine real working conditions in the contemporary moment and their implications for individuals living in our society.
On the creation of Labour Power
at Les Laboratoires d'Aubervilliers
Monday 9th January 2017, at 7:30 p.m.

With Danièle Linhart (Sociologist of labor and researcher at the CNRS), Florent Noël (Professor of Human Resources Management at IAE Paris), Romana Schmalisch et Robert Schlicht (artists and filmakers) et Olivier Marboeuf (director of Khhiasma and Spectre Productions), etc.
Free Entrance on booking
reservation@leslaboratoires.org or 01 53 56 15 90
 
_____________________


Programming at La Commune
(Rue Edouard Poisson Aubervilliers) 
All the Best from Labour Power Plant
Audiovisual play showing the 7th and 8th, 10th and 11th January 2017
Times and online box office on La Commune website:
http://lacommune-aubervilliers.fr/
_____________________
Public discussion co-supported by La Commune, l'Espace Khiasma and Les Laboratoires d'Aubervilliers.