Saturday 8th July 2017, 5:00 p.m
During this first moment of the project which is closed to the public, they will only be able to follow what is happening inside The Ark using Facebook, Instagram and Twitter. Otherwise, the week will conclude with a public programme on the Saturday 8th and Sunday 9th July 2017 :
Saturday 8th July 2017


5 - 7 p.m.   --   Party for the Animals (PFTA), public performance

Led by Urara Tsuchiya (artist and performer, Japan) along with The Ark participants. On the streets of Aubervillers The Ark will present a playful, cheeky, interactive performance entitled Party for the Animals (PFTA). It will use the visual language of political protests such as placard signs and costumes, to highlight its Reverse Darwinism campaign to bring extinct animals back to life.
Departure at 5 pm from Les Laboratoires towards Stalingrad Square, via rue Trevet, rue Henri Barbusse and avenue de la République. Entrance into the square by the avenue de la République.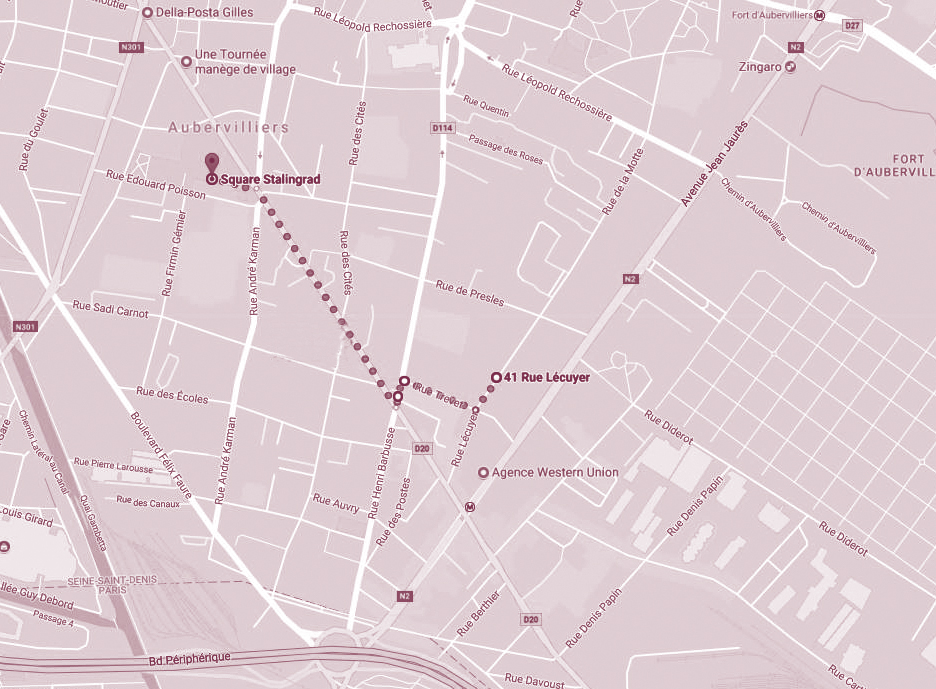 7 - 9.45 p.m.   --   Barbecue with DJ set at les Laboratoires

The band Marta Rigobert III will be playing at 19h and DJ will be afterwards until the film begins.
Bring your instruments if you want to join and jam!


9.45 - 11.30 p.m.  --  Outdoor Film Screening A Quest For Meaning at Les Laboratoires
A Quest For Meaning, director Nathanaël Coste and Marc de la Ménardière
Original French Language with English subtitles. Two childhood friends travel the world to meet some of the greatest thinkers of our time. This incredible voyage, full of moments of doubt and moments of joy, will lead them to question the very beliefs that have shaped Western civilization. This film captures the change in human consciousness currently happening all over the planet, and the desire to live in harmony with oneself and the world.
People should bring their blankets to watch the outdoor film screening.
-----------
FREE ENTRANCE, booking requested
at reservation@leslaboratoires.org
-----------

More information
The Ark : Center for Interdisciplinary Experimentation