Crocodiles and Alligators: première
Crocodiles and Alligators

Friday 9th and Saturday 10th, 8 pm.

"Crocodiles and Alligators is about difference, variation, change, contrast, differentiation, disparity, dissimilarity, distinction, diversity, unlikeness, variety, exception, particularity, peculiarity and singularity. But it is also about performance; about stage and backstage; about observing and imagining; about stillness and accumulation; about nothingness and fullness; about light and darkness." - Cuqui Jerez
Crocodiles and Alligators was created in the wake of Version(s), a research led between September 2010 and November 2011 at Les Laboratoires d'Aubervilliers.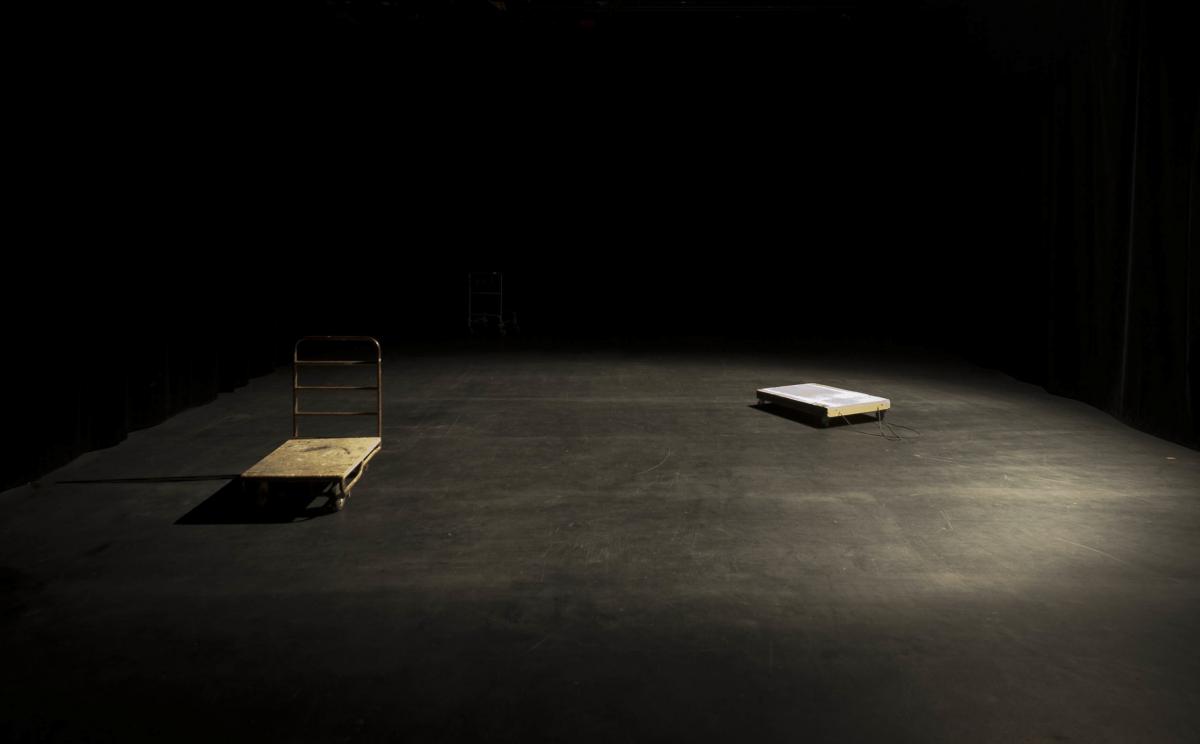 © Ouidade Soussi Chiadmi

Free entrance on reservation at reservation@leslaboratoires.org and +33 153 561 590

---------------

Conception: Cuqui Jerez (in coll. with Gilles Gentner and Ismeni Espejel)
With: Gilles Gentner et Ismeni Espejel
Lights: Gilles Gentner

---------------

Co-produced by Les Laboratoires d'Aubervilliers, Brut Theatre (Wien, Austria) and Buda Art Centre (Courtrai, Belgium)