Séminaire "Pratiques de soin et collectifs" - Rencontre #5
Thursday 19th May 2016, 7 pm
Making the city habitable: Living and wandering in the city

James C. Scott presents the Zomia highlands — an extensive, porous, transborder region in Southeast Asia whose only clear demarcation is its altitude in relation to the valley below — as a refuge against state administration. With its plural social organisation and its relationship to living environments that are like so many conjurations of the State apparatus, it would be more accurate to say that Zomia disregards administrative borders. Its non-submission goes hand in hand with its diversity of languages, cultures and religious practices. For over two thousand years it has been a place of refuge for fugitives and a site for the founding of new communities.
A distinctive trait of the contemporary metropolis is its hostility vis-à-vis those who elude police identifications, fugitives, and those who wander its unmarked, unmapped areas. The brutality of the police administrative system with regards to the unexpected event or to those it views as scum (the Roma, migrants, all kinds of wanderers, but also 'static' outcast groups….) has been all too extensively evidenced. Inhospitability becomes a defining feature of the metropolis when all that matters is administering a hyper-connected space in order to exploit its potential value and totalise it. But when a space is total, can there still be such a thing as a place of refuge? 
From the more recent TAZs (Temporary Autonomous Zones) and ZADs (Zones à Défendre, i.e., zones to be defended – a détournement of Zones d'Aménagement Différé, a future development zone), to the far older urban phenomena of occupied wasteland, squatted buildings, jungles resulting from improbable encounters, and autonomised interstices ….the powers policing the urban economy do everything to prevent the emergence of such  inhabited, non-administered sites.
Following Roberto Bianco's view, we need to recreate grey zones in order to make the city habitable, spaces like La Petite Rockette, a resource centre in Paris that, from the very beginning, has been creating a subtle play between legality and illegality. The workshop will include a presentation of this experiment, from the initial squat to its current, funded form. Because the question Roberto puts to us is as follows: What if we should also be squatting institutions?
It is not, therefore, necessarily a question of 'radical' rejection of institutions but of interrogating the totalising character of administration that leaves no room and has no tolerance for exceptions or interstices. We need to listen attentively to Sébastien Thiéry's proposal (who co-founded PEROU - Pôle d'exploration des resources urbaines - with Gilles Clément), and his vision of a politics of assertion:  the exploration of new forms of communal living, know-how, techniques and speculation on what has not occurred but might become a pooling of resources and of forms of cooperation.
With the participation of: Roberto Bianco, one of the founders of La Petite Rockette, a café, workshop, hackerspace, resource centre and meeting place; Sébastien Thierry, political scientist, co-founder and coordinator of PEROU, involved with a range of sites and urban experiments working with people relegated by public policies.  
This event will conclude our seminar cycle. It will also be an occasion to launch an open invitation to pursue this collective project, to envision another series of workshops at Les Laboratoires d'Aubervilliers  in order to draw attention to situations that can foster new modes of existence for our experiences/experiments.
Opposing indignity and humiliation and being reduced to victims, subjected to the various apparatuses that manage illness, abnormality, supposed deviancy…may entail redefining in pragmatic terms the contours of a situated political autonomy — and 'taking care' of it. Taking care of the apparatuses that construct shared experiences/experiments and new modes of sharing will involve contributing to what could be called a communalist politics — our very own Zomia…

Free entrance on reservation
at reservation@leslaboratoires.org or 01 53 56 15 90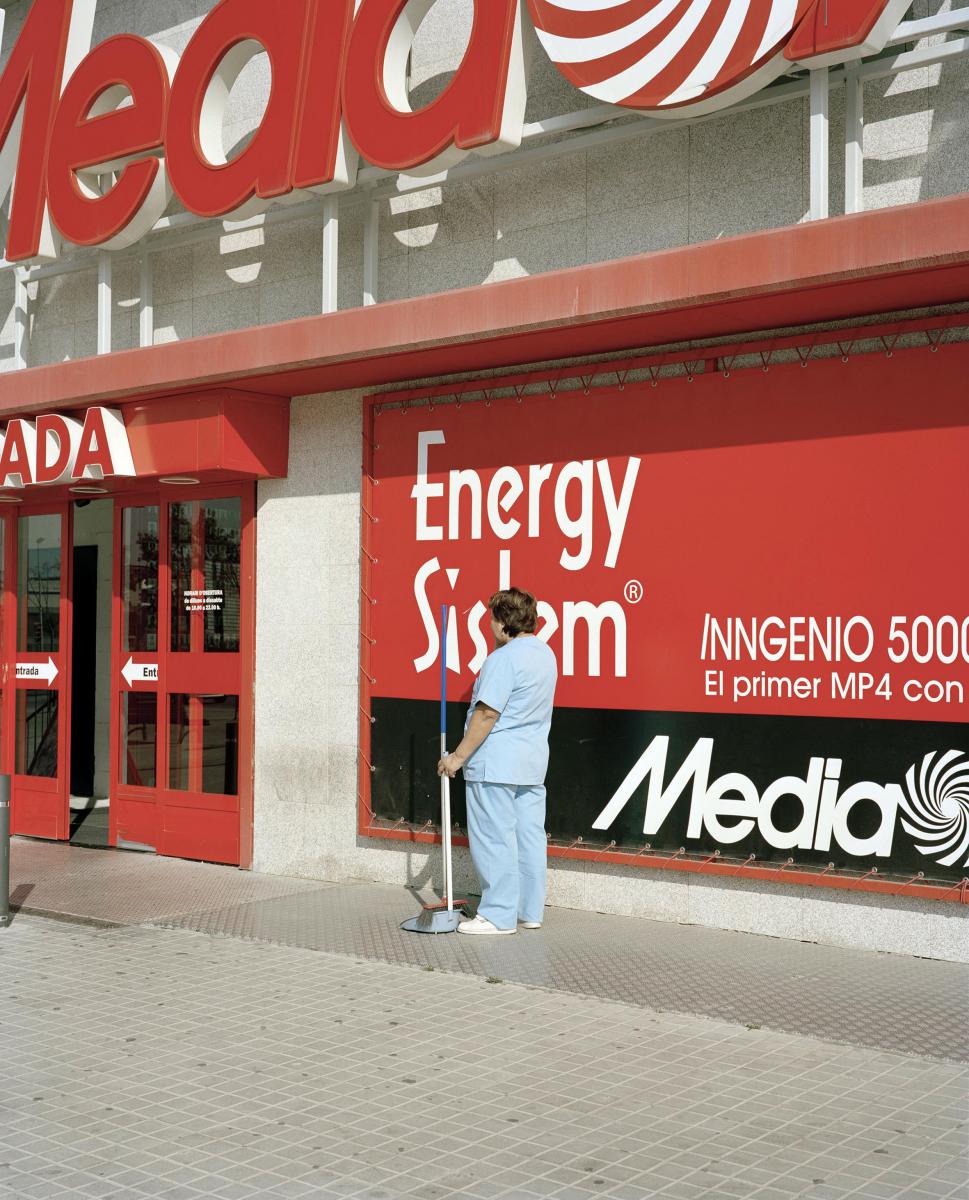 photo : Xavier Ribas, Habitus n° 10.6, 2007