Seminar with Pauline Boudry, Renate Lorenz and Nana Adusei-Poku
Artists'talk, followed by a lecture by Nana Adusei-Poku and a conversation with the audience (in English)

Saturday April 21st, 4 pm-6pm

The end of Detox – Visual Myths and Estranged Dualisms  (by Nana Adusei-Poku)
In her Input Nana Adusei-Poku explores the notion of the Toxic as proposed by Mel Chen in connection to Renate Lorenz' and Pauline Boudry's artistic and aesthetic proposition by the same title. Her analysis will lead to a queer of colour critique which frames the queer-theoretical potential of the idea of the Toxic in connection to the visual medium photography and film. Through historical and artistic visual examples the talk will raises the question about inter-dependencies of representation and the relational bond between objectification as well as the idea of curability. 

Nana Adusei-Poku holds a master's degree in Media and Communications from Goldsmiths College London. Since 2009 she is a doctoral fellow within the interdisciplinary program 'Gender as a Category of Knowledge' at Humboldt University. She was a visiting scholar at Ghana University Legon, London School of Economics and Political Sciences and the Columbia University New York. In her PhD project "Conditions of Existence"  she examines contemporary Black artists form the US and Germany in connection to the curatorial concept post-black. Adusei-Poku taught a course on the Gaze, Race and Gender in Visual Culture, which was awarded with the Faculty Award for Excellent Teaching 2011,  and is currently a lecturer for Postcolonial, Queer Theory and Visual Culture at the University of the Arts in Zurich (ZHdK) Media Arts Department.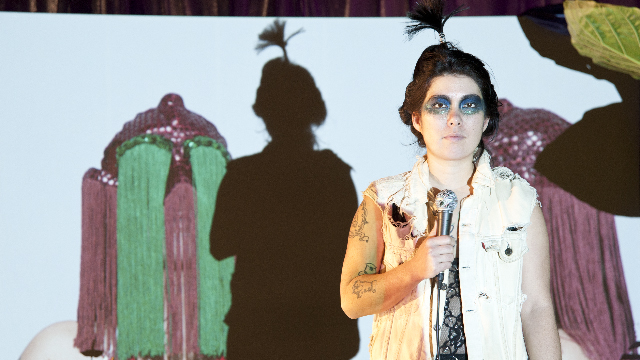 Toxic ©Ouidade Soussi Chiadmi

---------------

Free entrance on reservation only (limited number of seats) at reservation@leslaboratoires.org and at +33 153 561 590