Monday 7th October 2013, 8pm
Screening #122
For this illegal_cinema screening, the review journal Pharmakon will show two films from Peter Greenaway that accompanied the making of its first issue.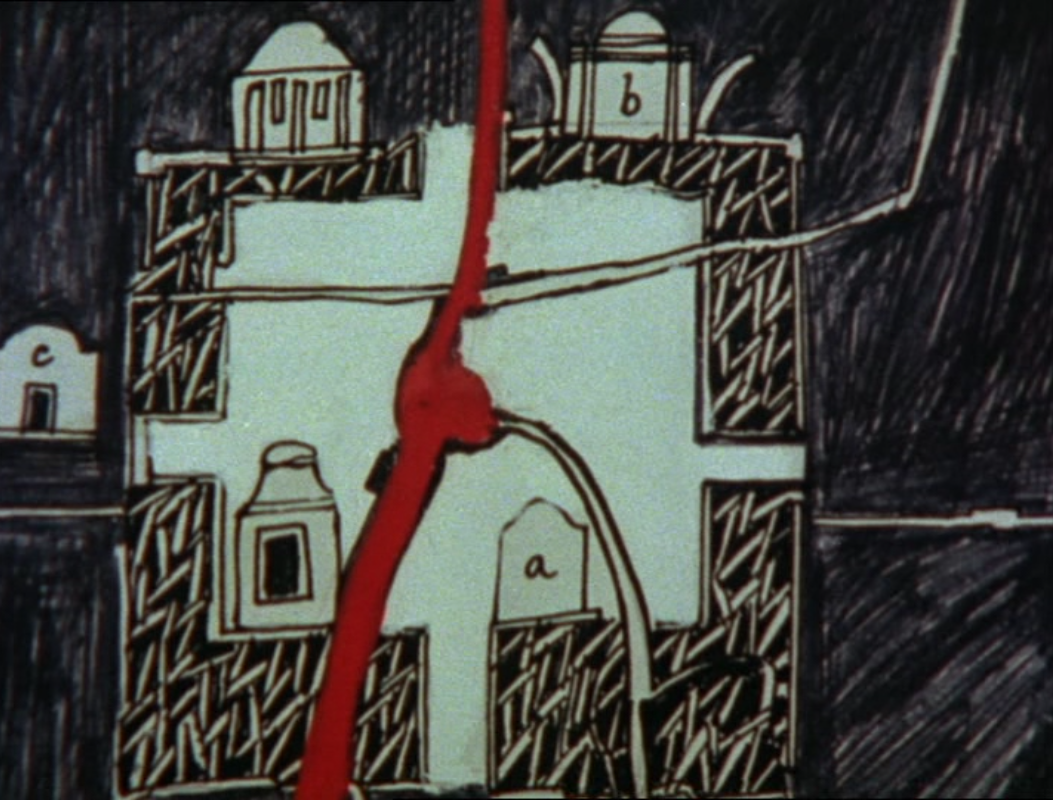 DR
Au moment d'ordonner les textes reçus et de mettre en page la revue, l'image du chemin à tracer d'un texte à l'autre s'est imposée. Peu attirés par les lignes droites, c'est avec ces films de Peter Greenaway, construits comme des jeux de dissonnances équivoques et d'échos trompeurs, que nous avons tenté de déjouer l'assignation proposée par toute mise en ordre. Le conduire vers quelque chose dont il ne peut connaitre à l'avance l'espace qu'il recouvre et dont les limites ne peuvent être cartographiées a priori, c'est la proposition de Tulse Luper au narrateur d'A walk through H : 92 cartes ordonnées pour lui, s'effaçant à mesure de son trajet et dont la signalétique ambigüe ne propose qu'un chemin éphémère et risque sans cesse de l'égarer. C'est aussi la proposition que nous faisons à nos lecteurs. Cette séance est donc pour nous l'occasion d'ouvrir les cuisines de la revue et de montrer ces deux films comme des guides équivoques de lecture. 
+ films shown
H is for Peter Greenaway (1976, 9 min)
A walk through H. The reincarnation of an ornithologist Peter Greenaway (1978, 41 min)
+ date
Monday, October 7, 9pm
+ free entry
Bar & light meals served, starting at 7:30pm